[an error occurred while processing this directive]
Quiltville Custom Quilting
http://www.quiltville.com
---
Scraps & Shirttails Preview!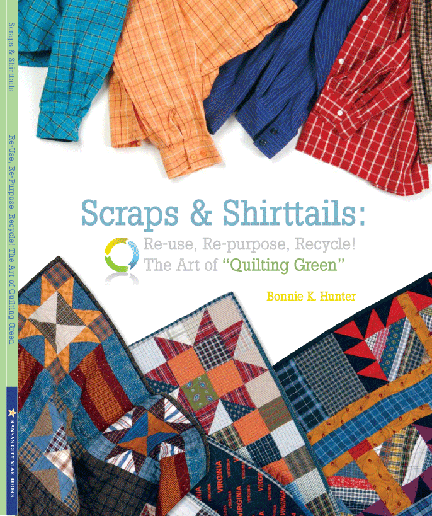 So many have asked what's *IN* the book, that I decided to give you a bit of a preview here. I, too, like to know what I'm buying when it comes to patterns and books so I understand!

These scans are right from the book, and the pages didn't fit my scanner, nor would the book lie flat, but I hope my attempt to scan these photos gives you an idea of what's between the pages of Scraps & Shirttails: Reuse, Repurpose, Recycle! The Art of Quilting Green.




Click the thumbnails to get to an enlarged scan of each quilt.



Virginia Bound


Cactus Patch


Star Gazing


Carolina Crossroads


Hand Me Downs


Nifty Thrifty


Swing Your Partner


Bargain Basement


Shirt Tails


Bargello In Plaid


Perkiomen Daydreams


Denim Rails


Lucy's Shopping Bag


Click HERE to order
Scraps & Shirttails!




---