http://quiltville.com
---
Scrappy Mouintain Majesties
Supply List!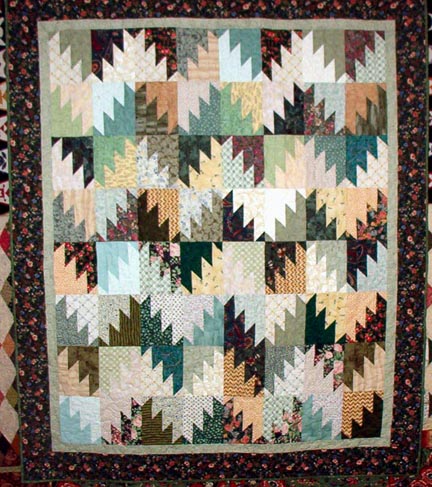 Lap Quilt: finished block size: 6"X7.5"
Quilt size approx 60"X70" before quilting.
The lap quilt above uses (32) 8.5" light squares and (32) 8.5" dark squares.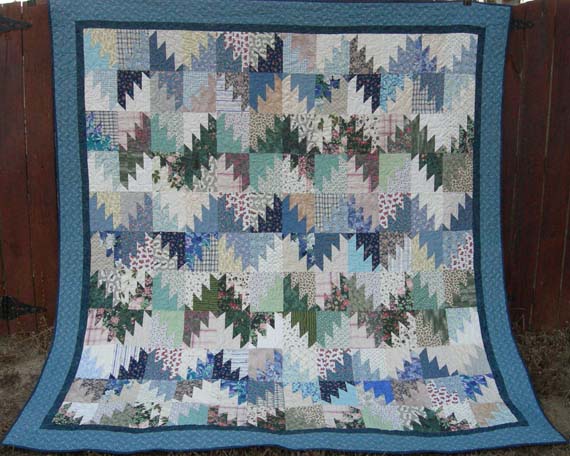 The large quilt above is 85 X 93. For this version you need (66) 8.5" light squares, and (66) 8.5" dark squares.

**NOTE** Each student is responsible for printing out the pattern for this quilt at
http://quiltville.com/delmtspf.html
and bringing it with them to class. This helps keep printing costs down! Please be aware of anyone in your guild who might not have printer access.
General Supplies needed:
Sewing machine in working order (including power cords and extention cords) Thread, scissors, seam ripper,pins and any other notions you usually sew with.
Rotory cutter, mat and ruler. Also needed: Large square rotory ruler in at least a 9" X 9" size.
Fabric Pre-Cutting:
Assorted light fabrics:
Lap: Cut (32) 8.5" Squares
Full: Cut (66) 8.5" Squares
Assorted dark fabrics:
Lap: Cut (32) 8.5" Squares
Full: Cut (66) 8.5" Squares
It is helpful for the class if we can have a few ironing stations, and at least one elevated cutting table (Bed risers under table legs work great!)

Possible Layouts!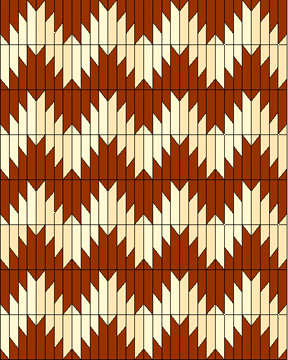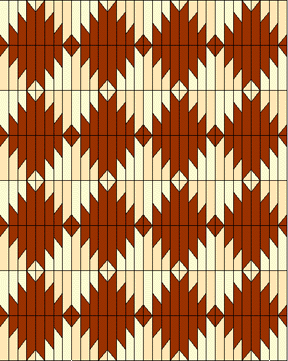 Zig Zag Mountains Stacked Lanterns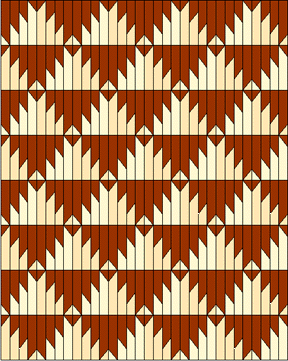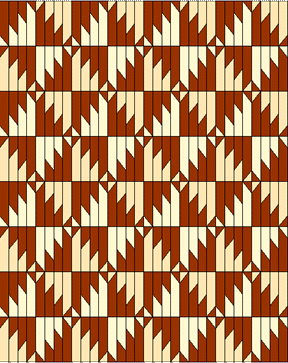 Mirror Image Mountains Jagged Diamonds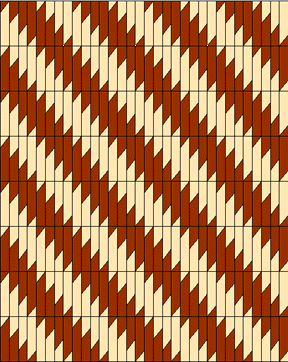 Streak of Lightning


I look forward to spending time with your guild for this fun class!




Questions or Comments? I would love to hear from you!!
Bonnie@Quiltville.com
© Quiltville Custom Quilting.All Rights Reserved. No part may be used, copied or otherwise
altered without express written permission from the webmaster.