Lay out the pieces for your block! You can see I didn't like the first dark fabric I had laid out, and changed it for this black and white stripe. Yep! I like this one better!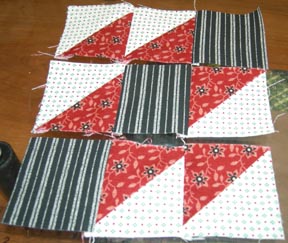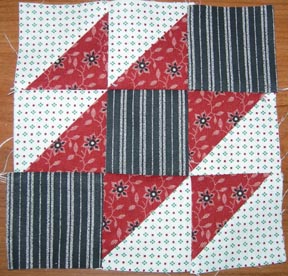 Stitch the block units into rows, and then join the rows to complete the block!
My little quit center has 30 6" blocks and measures 30" X 36" before borders are added. Because I wanted an old fashioned feel to this quilt, I lapped the borders. First I took several 3.5" strips of black fabrics in random lengths and stitched them end to end so I had more than enough to go around the quilt. I then stitched together several 1.5" strips of red to use as the inner border.

I then stitched the narrow red border to the pieced black border with right sides together. I pressed the seam allowance towards the black. Then I added the border unit to the quilt center in my usual way, adding the side borders first, and then adding the top and bottom borders.

The binding was pieced from more 2.5" red scrap strips from my 2.5" bin....all sewn together end to end on the diagonal until I had enough to bind the quilt with. I love the look!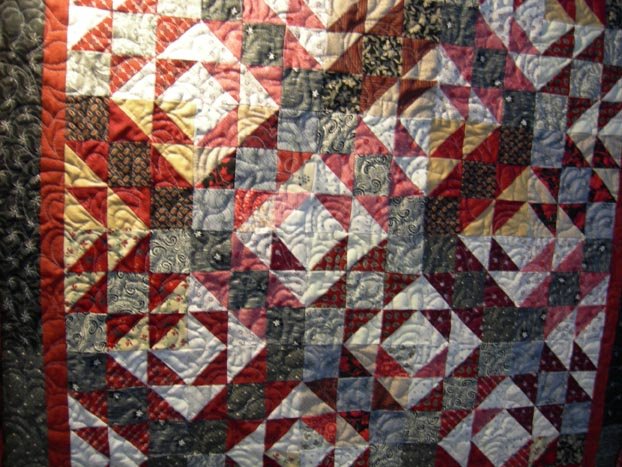 Here is a close up of the quilting detail.
Click here to see a pic of the
fun toile backing fabric
!
I had fun playing in Electric Quilt with different layouts for this block!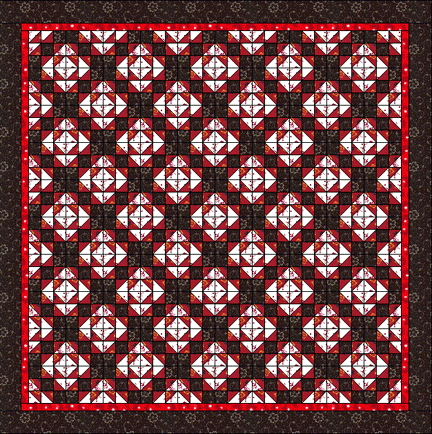 This is the layout I used for the above quilt, only this one has an even number of blocks up and down so you can see how the pattern resolves.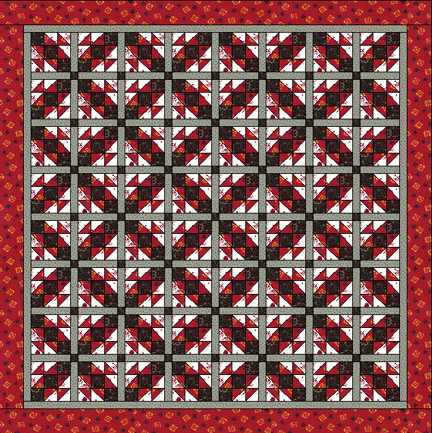 This layout rotates each block as above and they are separated with sashing and cornerstones!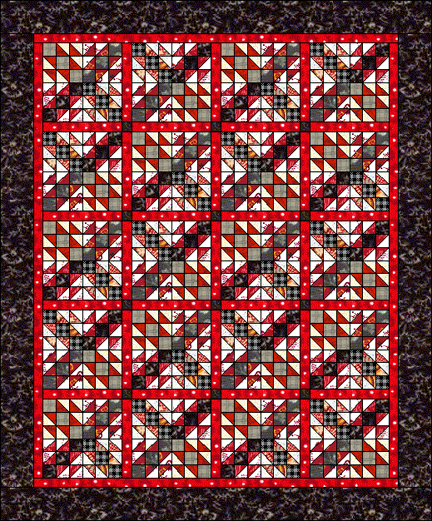 This layout has four blocks rotated to form a star, and the sashing and cornerstones go between each four -block star!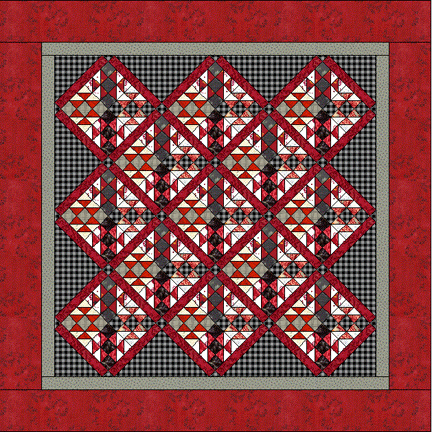 And what if we take the 4-block-star and put it on point?!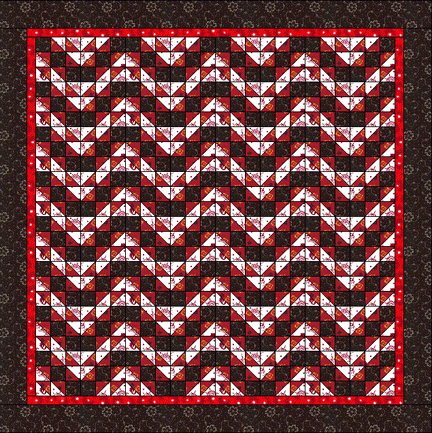 How about something more contemporary? Block to block in zig zag waves!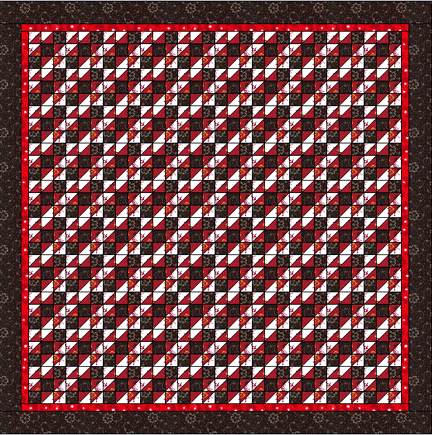 In this layout all the blocks are pointed in the same direction in a diagonal across the quilt, otherwise known as straight furrows!