This is a two block quilt! A modified puss in the corner block, and an hour glass star block, both in 8" finished size. You can make this quilt as big or small as you would like depending on the number of blocks you make. This quilt uses 45 star blocks and 45 puss blocks. The 90 blocks are set 9 across by 10 down. Of course you can make the quilt smaller depending on the number of blocks you make
This quilt is perfect to learn how to use the specialty rulers I love and use so much in my scrap quilting!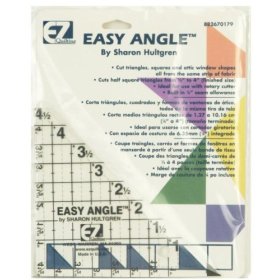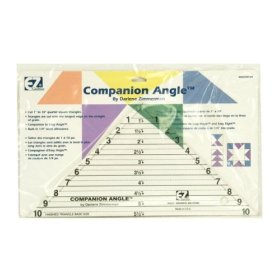 This helps keep workshop prices down. Please be aware of any students who might not have printer access, making sure that everyone in class has a copy.
Fabric supplies:
This is a two color quilt,but could be worked up in multiple scraps with a neutral background if desired! It could also work up nice as a 3 color quilt with the puss in the corner blocks being one color (ie red) the stars being another color (ie blue) and the backgrounds being scrappy neutrals. The sky is the limit!
You will need approx 3 yards worth of dark scraps and 3 yards of light scraps cut into 2.5" strips. The object here is to use STASH for this quilt! Challenge yourself! See how far you can go without buying anything, and then if you need to, buy to compliment what you already have.
Pre-cutting the strips before class means we can get started sewing right away! Short strips or long strips doesn't matter..we will use them!
Class instruction will begin with using the specialty rulers to match pairs and cut sets for the blocks.
In addition to your fabric you will need the basics:


Sewing machine in working order (including power cords and extention cords)
Thread, scissors, seam ripper,pins and any other notions you usually sew with.
Rotory cutter, mat and ruler.
We will need some ironing stations set up, and a cutting table height table for further cutting is helpful!
I look forward to scrappy fun with your guild for this workshop!



Questions or Comments? I would love to hear from you!!
Bonnie@Quiltville.com
© Quiltville Custom Quilting.All Rights Reserved. No part may be used, copied or otherwise
altered without express written permission from the webmaster.