Hidden Spools!
Class Supply List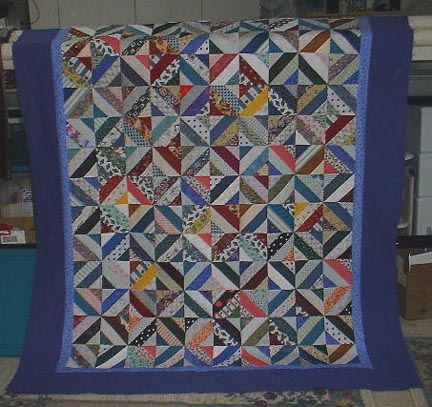 Lap Size Quilt Approx Size: 55"X55"
Quilt can be made any size you want it, just make more blocks!



The objective in this workshop is for students to learn the basics, and the fun and freedom of strip piecing!



If desired, Students will bring 2" strips to share with others in the class so that everyone has a variety of fabrics to play with.


Block Size: Approx 8.5"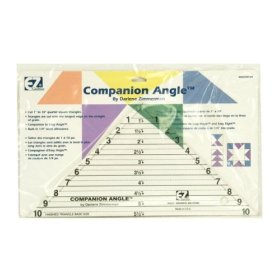 Note: this quilt requires the use of the "COMPANION ANGLE" by EZ international. It is a right angle triangle used for cutting flying geese, hour glass blocks and other triangles. I found mine at walmart.

Block size: 8 1/2" finished.

Directions:
Cut fabric into 2" strips...1/2 lights, 1/2 darks.

In addition to your fabric you will need the basics:

Please print out the pattern here: http://quiltville.com/hiddenspoolspf.html and bring it with you.


Sewing machine in working order (including power cords and extention cords)
Thread, scissors, seam ripper,pins and any other notions you usually sew with.
Rotary cutter, mat and ruler.
Wooden seam presser, unless individual irons are approved for your venue. Please don't overload the breakers and blow the fuses!

One piece of template plastic and a fine point pigma marker to draw on it with.
1 tablet "newsprint" type drawing paper. This paper tears easily for removal. Printer paper is a bit tougher, but can be used in a pinch.
1 fine point pencil
Please wear your guild name tag so I know who you are!