Quiltville Custom Quilting
http://www.quiltville.com
---
Scrappy Mountain Majesties!
Easy and Versatile Delectable Mountain blocks from
scrap 8.5" squares
This quilt started out as a special guild charity quilt project. A guild member had passed away recently from cancer, and her stash was donated to the guild. I needed to come up with a quilt design that would use these fabrics in a hurry and work out well for a group project. This is what I came up with! These quilts are being donated to the Breast Cancer center in memory of the member who's stash was so lovingly donated for this cause.

l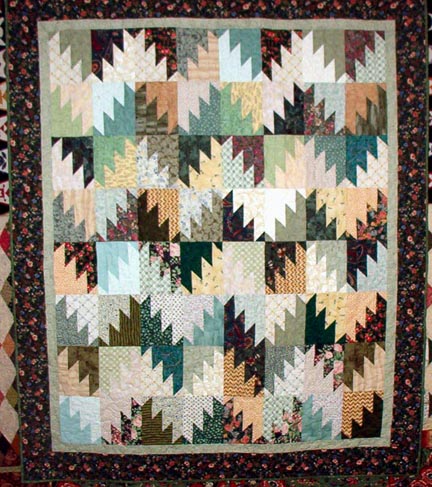 Finished block size: 6"X7.5"
Lap Quilt size approx 60"X70" before quilting.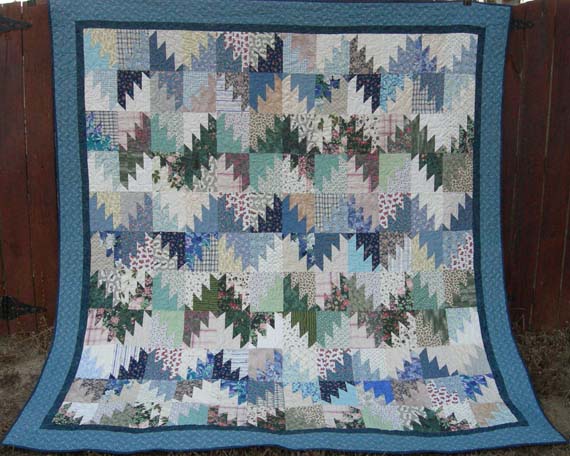 The large quilt above is 85" X 93"
This page has moved. Visit our new location at
http://quiltville.blogspot.com/2005/06/scrappy-mountain-majesties.html