Quiltville

:

Home

About Bonnie



E-mail Quiltville

Sign My Guestbook!



Trunk Shows & Workshops!


(class supply lists here too)

Contract

Quiltville's Calendar

Visit My Daily Blog!

Live QuiltCam!


Quiltville Friends!


Quiltville's Book Store:


Quiltville's Book Store: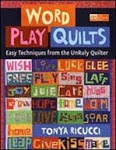 Errata:
Book Corrections

Do You Inklingo?

Quiltville Custom Quilting
http://www.quiltville.com
---
Charity Quilting Organizations!

Looking for a special cause that needs your quilting help?
Check the links below and get involved!




These organizations are not listed in any particular order, I just add them as they are sent to me!



Komfort 4 Kid Project (Australia)


Marine Comfort Quilts
(This site also has a yahoogroup)


Home of the Brave



Charlotte's Garden (kids with brain cancer, etc)



If you would like to add your favorite charity here, please email me with the website info.

---