The pinwheels change direction in this quilt every other row! So I assembled this quilt one row at a time so I could get the pinwheels turning in the right direction!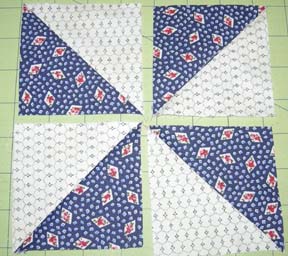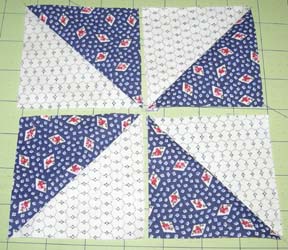 Row A Row B
You will want to pay attention to which pinwheels go where. It adds a lot of motion to the quilt!
I also did about 4 different variations of pinwheels:
Version 1: All blades the same fabric as above.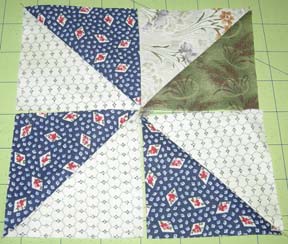 Version 2: 3 blades the same, with one "maverick" blade!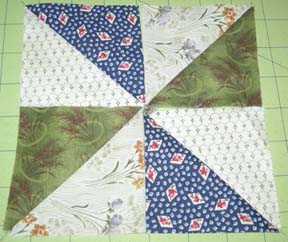 Version 3: two pairs of blades!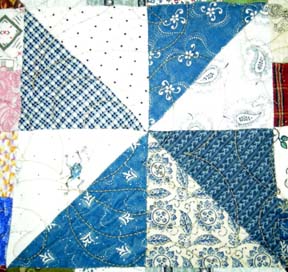 Version 4: all blades from the same color family, but all different fabrics!
Doing pinwheels this way added to the "vintage" feel of the quilt and helped me use up every triangle pair I had cut!
I laid out the blocks 13X13, putting the pinwheels in their right rows so they were spinning in opposite directions every other row. I added a 2.5" cut inner border of a shirting stripe, and added a 5" cut outer border of a diagonal plaid that also added to the old time feel!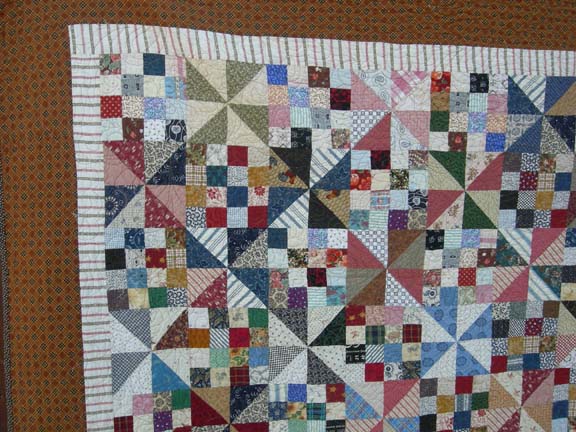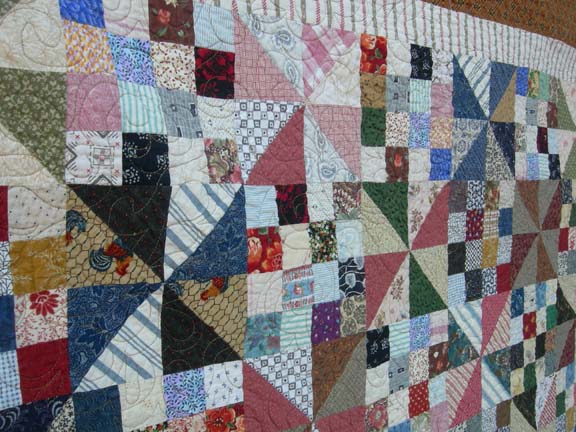 Close up of piecing and quilting! You can really see here how the different rows have pinwheels going opposite ways!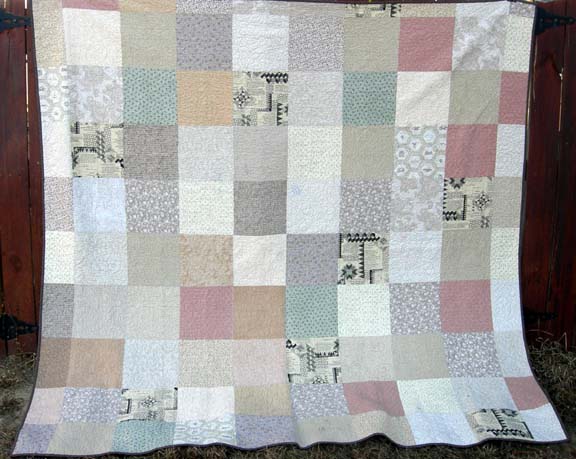 I used up lots of 10.5" squares of neutrals in a fun pieced backing that cleaned out a lot of stash I didn't want anymore!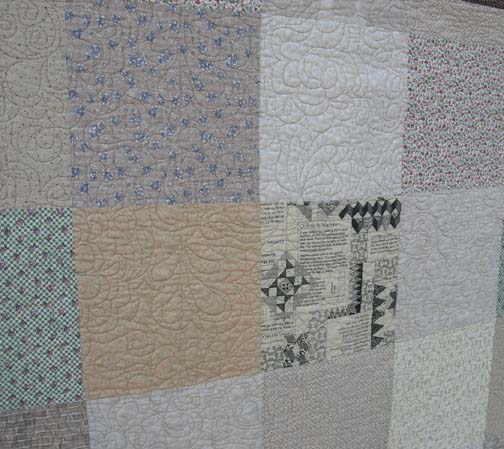 Close up of backing and quilting design!

If you make this quilt, I'd love to display your picture here!
Questions or Comments? I would love to hear from you!!
Bonnie@Quiltville.com
© Quiltville Custom Quilting.All Rights Reserved. No part may be used, copied or otherwise
altered without express written permission from the webmaster.